S571022
SPEECH AT THE TAKHT NASHINI CEREMONY
NAIROBI, KENYA
TUESDAY, OCTOBER 22nd 1957
Source: Paigham-e-Imamat, pp. 8-9
Speeches, I, pp. 6-8
Africa Ismaili, XII (11/07/1982), pp. 40-41
---
Your Excellencies, Your Highnesses, Your Worship, My Lords, Ladies and Gentlemen, My spiritual children
I am most grateful for your kind address. On behalf of the Ismaili community and myself, I would like to thank all those in Nairobi who have contributed to such a wonderful welcome here.
I have been very moved by everyone's kindness, especially by the hospitality given me by His Excellency the Governor and Lady Baring.
How beautiful your city is looking! The decorations along the streets and here on this ground are truly magnificent. I remember Nairobi as a boy and most of you know how much it has changed since the war. Yet this is only a symbol of the still greater changes which are taking place throughout Kenya.
Under the guidance of His Excellency Sir Evelyn Baring, Kenya is developing fast and prospering today as never before in its history. If wise counsels continue to prevail, if the people here face their problems with mutual forbearance, still greater prosperity and expansion will lie before you.
Never before in the history of man has there been such an age of technical progress. Only thirty years ago, it was an adventure to fly in an aeroplane. Today, there are machines that travel faster than sound. Before long the oceans will be scattered with atomic-powered ships travelling on and beneath the sea. New and undreamt of changes in the means of transport and communication lie in the future.
All of this will create new markets and new fields of enterprise for Africa. Fresh outlooks and unforeseen influences will follow in their train. It is most important for the future of this country that the various races face these changes together and with mutual understanding.
How do we Ismailis fit into this picture? Our faith keeps us a united community. This is essential to our spiritual welfare. But in every other way, you must remember that you are citizens of Kenya. It is to this government that you owe allegiance.
Although as a community the Ismailis will never be involved in politics, individually they may well play a constructive part in their country's political developments. Some of your leaders here are doing this with great distinction. They should remember above all how important it is to encourage and promote good relations among the different races who live here together.
Let me give you a practical example - behind, you can see the structure of a great new hospital which is almost completed. It will be one of the best equipped hospitals in East Africa. Half of it has been paid for by the Ismaili community and half by the government. It will be, like our schools, available to all races. I hope that this will be only one of many other ventures in which the spirit of partnership will always prevail.
The years of development and change which lie ahead are certain to throw up many new problems. We should not be afraid of these. You will surely surmount them if you stand by your faith and meet your difficulties in the spirit of humility and tolerance that your religion demands of us. This is specially important for the younger generations who will have to carry the future on their shoulders. Only the faith of your fathers can sustain you and enable you to live in peace here in this world and the next.
---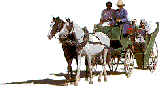 Click here for Speeches from 1957 - 1980

Click here for Speeches from 1981 - todate

Back to F.I.E.L.D
---