S760229
INTER-CITY MEETING OF THE ROTARY CLUBS OF KARACHI AND HYDERABAD
Karachi, Pakistan
February 29, 1976
---
Mr. Chairman, Your Excellencies, Rotarians, Ladies and Gentlemen.
I thank you most sincerely for your kind words of welcome. This is by no means the first time that I have addressed a Rotary Club of Karachi and I am happy, this evening, to see familiar faces and to be among old friends.
The date this evening is February 29th, and as you know, according to the Gregorian calendar, Leap Year occurs only once every four years. I observe that My presence also coincides with the 71st anniversary of Rotary International and the 10th anniversary of Karachi North. Multiplying by four, I calculate that Karachi North must have been founded forty years ago in the heyday of the British Raj. The foundation of Rotary International leaps 284 years back to 1692, making it almost a contemporary of the Pilgrim Fathers who sailed the Atlantic to begin a new life and a new country in the United States at the beginning of the seventeenth century.
I was never very good at dates in My history classes, but something seems to be seriously wrong somewhere. A most likely explanation, I am sure, is that your speakers' committee has been kind enough to adjust their time-table to suit My very crowded programme.
My longer visits to Pakistan have taken place every four or five years since I succeeded My Grandfather, and on each occasion I have been struck by the pace of progress over a very wide range of national activities. The need to forge a strong sense of national identity and to encourage the peoples' natural sense of patriotism, so that they can shoulder the heavy responsibilities of making this country both economically viable and politically united, has always been recognized.
Providing it is accepted that this is a continuing task requiring constant attention and unremitting effort, the respect which this country has unquestionably achieved internationally in recent years, will steadily increase.
What is the nature of this on-going task? Is there anything which the average, educated person can do to help answer the question? What kind of country do we want Pakistan to become over the next half century? What sort of image do we wish to create of our Muslim society and how will it look to the outside world? The national activity which embraces the greatest number of professional men and women is undoubtedly the broad spectrum we call "culture," and it is here that I believe much more can be done to give Pakistan a distinctive image.
I have frequently spoken on the subject of buildings and architecture in the Muslim context. I have also referred recently to a remarkable new invention, by a man who is himself a Pakistani, which will soon produce electronically, through computers, any school of Urdu script you choose at a speed of hundreds of characters a second. I believe that this invention is capable of restoring some of the great traditions of calligraphy in the reproduction of the Urdu, Arabic and Farsi scripts, for it produces a printed image which is almost indistinguishable from the finest work of the ancient scribes. This invention once it is perfected, should also revolutionize your communications media and by reproducing contemporary and classical works of literature rapidly and cheaply for mass consumption, will hasten the spread of literacy throughout the country.
I have also listened with fascination to Sindi music recitals presented to Me by some of your most gifted musicians in Karachi and Hyderabad. I have seen your ancient wood carvings restored, your craftsmen at work on rugs, pottery and ceramics.
This is a superb artistic heritage on which you are beginning to build. I say "begin" because much, much more needs to be done to restore a strong sense of cultural identity in Pakistan.
Apart from the need to recreate this identity for its own sake and to ensure that contemporary cultures are built on solid foundations from the past, it is going to be equally important to prepare the people of Pakistan for an increasing number of foreign visitors. The frontiers of tourism are constantly expanding and the tourist's search for new experiences is apparently insatiable. The superb scenery of your Northern regions, the Karakorum chain of mountains in Hunza and the Kalash Valley of Chitral will not escape their attentions much longer. Your country also offers an almost unique combination of climate -mild and sunny winter months in the south and cool cloudless skies throughout the summer in the North.
The tourists will undoubtedly arrive - and you must be ready for them. It is likely that the most picturesque regions of the North will receive the first brutal impact of the foreigner. To the indigenous people, they will appear incredibly rich, often insensitive and over-bearing and in their social customs, entirely strange. It is these relatively simple and unsophisticated people, who guard their local traditions most jealously, who can be most easily overwhelmed by alien cultures.
Only very careful planning can minimise these risks and it follows that considerable thought must be given in advance to the philosophy behind the task of creating a new tourist market.
There are many countries which have plunged too hastily into what appears to be a lucrative pool of foreign exchange only to find that, after a few years of mushroom growth, the cheap developers reap their own desolate harvest of unsightly buildings, polluted rivers and beaches, falling standards of service, decay and ultimate collapse with all its unhappy social consequences.
As you know, the I.P.S. group is hoping in partnership with P.I.A., to engage in this field and we are giving particular attention to the problems I have described.
Finally, Ladies and Gentlemen, I am happy to announce this evening what I hope, in the fullness of time, will become a major influence on the evolution of the Muslim cultural heritage.
It concerns the art form in which I have taken a deep personal interest for many years. Beginning in 1980, and every three years thereafter, I propose to offer a substantial monetary prize to the architect who has completed a building which most successfully embraces the spirit of Muslim architecture. Just as the Nobel prizes have their origin in Sweden, this prize will be adjudicated and awarded in Pakistan. It will be open to architects of any nationality who have designed and completed Muslim buildings in any country of the world, and will thus be truly international in scope.
The criteria on which this prize is awarded, the method of adjudication and the organizations who should be concerned are matters for discussion by the appropriate bodies in this country.
I will conclude, Ladies and Gentleman, by saying how much I have enjoyed this occasion tonight and by wishing the members of the Clubs represented here this evening, continued success in the many activities you undertake, as well as the good causes to which you offer such generous help and assistance.
---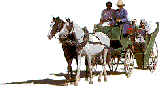 Click here for Speeches from 1957 - 1980

Click here for Speeches from 1981 - todate

Back to F.I.E.L.D
---