SP810216 SPEECH AT THE INAUGURATION OF THE AGA KHAN SCHOOL OF NURSING
KARACHI, PAKISTAN
MONDAY, FEBRUARY 16th 1981
Source: Paigham-e-Imamat, pp. 29-32
Hikmat, II, 1 (July 1982), pp. 21-22
Ismaili Bulletin, VII, 6-7 (February-March 1981), pp. 21-24
Ismaili Forum, VI, 2 (July 1981), p.7
---
Your Excellency President Zia-ul-Haq, Your Excellency the Governor of Sind, Honourable Ministers, Your Excellencies, Ladies and Gentlemen
In many ways this is a day of beginning, and I want first to thank His Excellency the President for having agreed to lead us into the challenges ahead. Today this is the beginning, the birth, of a new medical institution in Pakistan, the Aga Khan School of Nursing. It is also the first step in the existence of an institution which, by 1984, will be one of the largest single medical complexes in the country. And I hope this day will also be the dawn of a new dimension for the profession of nursing in Pakistan.
I welcome and thank Honourable Ministers, Your Excellencies, members of the Diplomatic Corps and many distinguished guests from overseas for being present to mark this event. Many of you have come from thousands of miles away, and your presence here is a source of great encouragement to all of us who have been working on this major project.
This School of Nursing represents little more than one-tenth of the full, 721-bed Aga Khan Hospital and Medical College complex to be completed. When that is done, three years from now, it will be the culmination of over fifteen years of research, planning, consultations, modifications, headaches and intense activity that have been devoted to ensuring that all required of it is fulfilled. An objective like this is attained neither easily nor quickly.
The importance attached to the expansion of the right kind of medical services in developing countries cannot be over-emphasized. Health care holds a high priority in plans for the future. Although considerable progress has been made towards eradicating the widespread disease that has afflicted our peoples for generations, there is still a long and arduous road ahead. Apart from the fundamental aim of alleviating suffering, a healthy population is vital for a country's development to proceed with one of its most valuable resources -- the human element -- playing its role to the full.
More than ever before, world agencies for development are reaching consensus that it is investment in men and women, the ability to make every individual in society productive, which enables a country most rapidly to make economic progress. I am deeply convinced that this is correct and right. And that the first consequence must be to recognize that an hospital today cannot restrict its services to an urban minority, but should become the focus of a much broader effort to address health problems in even the most remote corners of the country. Because of the rural medical units which the Health Services which we operate and run today all over Pakistan, proper coordination should enable this School of Nursing and, in due course, the Hospital and Medical College as a whole, to have a truly nationwide impact.
The question of how precisely teaching hospitals can contribute towards primary health care and the World Health Organization's objective of health for all by the year 2000 is now being debated at an official level in a number of countries. There are several programmes in operation which we intend to visit to gain the benefit of their experience. We have consulted with the government of Pakistan which is equally concerned to develop an integrated link between medical services throughout the national health system.
In order to address the issue in its broadest terms -- an issue which is fundamental worldwide -- we approached the World Health Organization which has agreed to organize a conference jointly with the Pakistan Health Administration and the Aga Khan Foundation to explore this problem. The conference, we hope, will produce recommendations which can be used as a basis for future planning in addressing the question of the correct relationship between urban health institutions and primary health care.
A key ingredient -- as I have said -- will be the staff who operate it. We are already planning that our students -- medical, nursing and administrative alike -- will play an active part in this from an early stage in their training process. The old adage that prevention is better than cure was never more true than today, with the cost of curing people who are already sick rising at a frightening pace all over the world. We, therefore, hope and indeed will expect students to spend some time in the field assisting with programmes such as health education and mass vaccination.
They will assist in identifying the prevalence of certain diseases and in monitoring the methods for combating them. They will work in health centres, and will encourage the introduction and, above all, the maintenance of clean water and sanitation schemes. They will then return to this institution, having made a small contribution towards the relief of suffering, and with knowledge and experience which will help to shape their remaining period of study. Later as qualified doctors and nurses, we sincerely hope that they will go back to instruct others in these rural areas using accommodation and equipment designed for the task and provided by us.
Is this the only means whereby hospitals can be linked with primary health care facilities? Certainly not. By the end of the conference, we expect to discover many more, and also to know some of the pitfalls which must be avoided.
In all this we shall continue to work closely with the government of Pakistan to whom I wish to pay public tribute today for the unstinted support they have given this project ever since its inception. They have donated the land and they have granted every concession that could reasonably be expected for a philanthropic project of this magnitude.
The School of Nursing's primary mission is to raise the standards and standing of the profession itself, so that it is accorded the recognition and prestige earned and deserved by the women whose working lives are dedicated to the demanding and honourable task of caring for the sick. We are confident that the nurses in our hospital will be rewarded with respect, appreciation and remuneration that their integrity and loyal commitment justify. The key note to the School's philosophy is excellence.
In this search, we are grateful for the assistance of Canadian University of McMasters which, with the generous help of the Canadian International Development Agency, has helped launch the School under the able and energetic direction of Miss Warkentin.
Let me end by addressing directly the first Aga Khan School of Nursing students. Here today, you like me, are at the beginning. You are starting your chosen professional training. The opening of your School is for me the beginning of a new major philanthropic medical complex. My purpose is to make possible the development of your career, but you must achieve. If you fail, I have failed. If you succeed, Pakistan will be rewarded.
Thank you.
---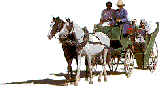 Click here for Speeches from 1957 - 1980

Click here for Speeches from 1981 - todate

Back to F.I.E.L.D
---