S821105 CONCLUDING REMARKS AT THE SEVENTH SEMINAR IN THE SERIES 'ARCHITECTURAL TRANSFORMATIONS IN THE ISLAMIC WORLD' OF THE AGA KHAN AWARD FOR ARCHITECTURE
DAKAR, SENEGAL
FRIDAY, NOVEMBER 5th 1982
Source: Reading the Contemporary African City: Proceedings of Seminar Seven, p. 165
---
I should very much like to express, on behalf of the Aga Khan Award for Architecture, as well as all of the participants in this seminar and myself personally, our warmest thanks to the President of the Republic of Senegal, Mr. Abdou Diouf, who opened our debates and to Mr. Oumar Welle, Minister of Housing and Urban Planning, who encouraged and aided us in organising the seminar. I would like to take this opportunity to pay homage to the country, to the government and to the Senegalese participants who have all contributed to our having an extremely open, creative and fruitful debate. The discussions have been held in a truly exceptional atmosphere of investigation that I wish to emphasize here. Moreover, I am grateful to Mr. Goudiaby Atepa, Mr. Ssentoogo and Professor Arkoun, who have guided us along and constantly maintained a high level of interest in the debates.
This forum has been an open one where differing points of view have been expressed, where certain paths for the future have been sought. The aim of our seminar was to come to Africa in order to inform ourselves about the problems of development in African cities. We have analyzed a great many situations, and heard numerous points of view. We have spoken of the city and its newly urbanised populations, as well as concentrations of villages in rural zones. The problems have been examined from a sociological, administrative and architectural point of view; I believe that all of these analyses together undoubtedly contribute to a better, more comprehensive understanding of these problems, for all of us including myself.
I should like to underline one particular point at this juncture which deserves greater study: I am referring to the difficulty in improving the quality of life of rural populations in the Third World; whether they be nomads or sedentarised peoples, traditional urban solutions are difficult to apply, be they in the built environment or in the realms of medicine or education. It has been rather clearly demonstrated, I think, during this seminar that the Third World must find innovative, new solutions in order to resolve the problem of the quality of life which rural populations confront. We have explained in the past the reasons why the Aga Khan Award for Architecture is concerned with the question of Islam. Historically, we are all aware that Islam as a religion has expressed itself through the physical environment in different ways in different periods. The real question for Muslim countries is to discover how Islam is going to find expression on the environmental level in the Muslim world of the future. I do not personally believe that we should look for a universal reply; each part of the world must seek its own solutions. This problem, therefore, was imminently worth considering.
Another issue was raised in the course of this seminar which requires deeper reflections, that of architectural education. This involves the contribution of architectural schools in the Third World with regard to the techniques and the essential elements which those who are responsible for the built environment must consider when conceiving their future. I suggest that this is a fundamental issue that deserves deeper analysis.
Our Senegalese friends are going to ask themselves the same questions as did the participants in previous seminars, namely: having participated in a seminar, do we simply stop at that? I wish to reiterate that this is not at all the goal of the Aga Khan Award for Architecture; indeed, quite the contrary. It was a privilege for us to come to Senegal, to have listened to you. And it is up to us to maintain the contact we have established. We shall ask you to stay in touch with us in order to share all that we can learn elsewhere, or even here once again, with regard to the problems of mutual concern.
I would like to close this seminar today by thanking all of the participants for their extremely interesting contributions and to reassure them that we shall communicate to them as rapidly as possible the final publication of this seminar's Proceedings. Above all, I wish to insist on my request to you to remain in contact with us, to take part in future seminars and to let us benefit from your knowledge and experience.
Thank you.
---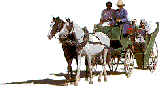 Click here for Speeches from 1957 - 1980

Click here for Speeches from 1981 - todate

Back to F.I.E.L.D
---