An entrepreneur in the poverty industry
By Pranay Gupte
Based in a nondescript building overlooking Lake Geneva, the Aga Khan Foundation has quietly become the world's second biggest philanthropic foundation in international development work, after the Ford Foundation but well ahead of the Rockefeller and MacArthur foundations.
Established in February 1967, the foundation's mission is to focus on traditional third-world issues such as alleviating hunger and poverty, and on promoting productive employment and modern technologies. Today the foundation channels $85 million annually into some 120 grassroots programs in about a dozen developing nations. These programs cover health, education, rural development and activities of nongovernmental organizations.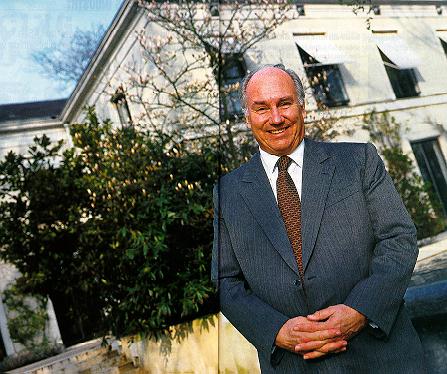 From the beginning, Prince Karim insisted that the foundation be completely nondenominational, serving not only Ismaili Muslims. Says Robert d'Arcy Shaw, a Briton who serves as the foundation's general manager: "Nondenominational means we're concerned very much with two things: the ability of people and groups to do things for themselves and not to do it in isolation—we're interested in the improvement of relationships between local groups over time."
Through the foundation, the Aga Khan is taking a leading role in reenergizing the development debate. The development industry has run out of ideas. Those huge U.N. conferences on "sustainable development" are usually just expensive gabfests and opportunities for the delegates to do some shopping. Watching this, the taxpayers in donor countries such as the U.S. are getting fed up with cries of poverty; there is no sense that significant progress has been achieved despite massive infusions of aid ($48 billion in 1997 from 22 members of the Organisation for Economic Cooperation and Development).
While the poverty business has created lots of good jobs for international bureaucrats, the Aga Khan Foundation is run by a professional staff of just ten people, fewer than a decade ago. All grassroots projects are handled entirely by local people, with strict monitoring by the foundation's representatives so that there's little waste and no corruption—the banes of other international development programs.
The Aga Khan says he's planning to emphasize job creation; helping third-world labor markets respond positively in an era of globalization; private-sector assisted health programs for the poor; enhancing agricultural productivity. But not in isolation. General Manager Shaw: "Much of this can't be directed by the state. That's passé. We have the opportunity of working with more grassroots and international organizations in a coordinated way—bringing to bear their skills and their resources. That, to me, is the biggest challenge of all at the moment for us."
---
Courtesy Forbes, 31 May 1999
Back to Timeline 1999
---