Hazar Imam's visit to Madrid for Prince Felipe's wedding - The wedding is scheduled for Saturday May 22, 2004.

Mirrored on www.ismaili.net
Los invitados aterrizan en Madrid
Former South African president Nelson Mandela and his wife Graca Machel landed in Madrid for the wedding, as did former Czech President Vaclav Havel and the presidents of Portugal, Colombia, El Salvador and Nicaragua. Royalty arriving in Madrid included Dutch Queen Beatrix, the kings and queens of Belgium and Sweden, the Aga Khan and the crown princes of Norway and Bahrein. About 30 heads of state or government as well as scores of royalty were expected to attend the wedding.
http://www.elmundo.es/especiales/2004/04/espana/bodareal/reportaje_llegada28.html
Point de Vue 18 May 2004 page 33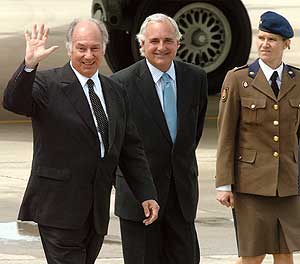 El Aga Kahn saluda a su llegada a Madrid. Su mujer llegó el jueves, un día antes que él. (EFE)

http://www.elmundo.es/especiales/2004/04/espana/bodareal/reportaje_llegada7.html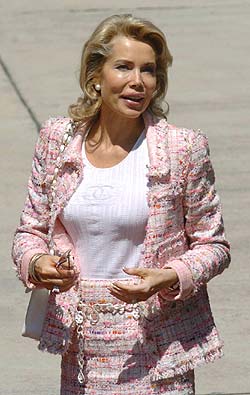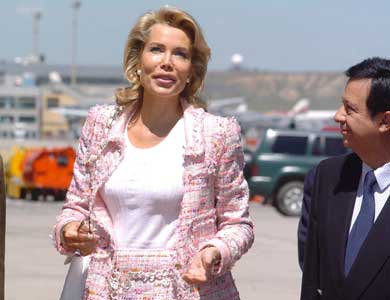 La Begum Inaara, esposa del Aga Kahn, ha llegado puntual al aeropuerto de Barajas. Su asistencia al enlace del Príncipe era una de las incógnitas de la lista de invitados. AFP
http://www.prensa.com/hoy/revista/1697376.html
También la Begum Aga Khan llegó a Barajas, para la boda del príncipe, en un suit rosado, mientras que la reina de Suecia, Silvia, utilizó rosado para la gala previa a la boda del Príncipe de Asturias.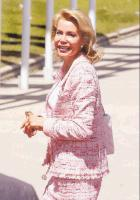 Paris Match 27 Mai 2004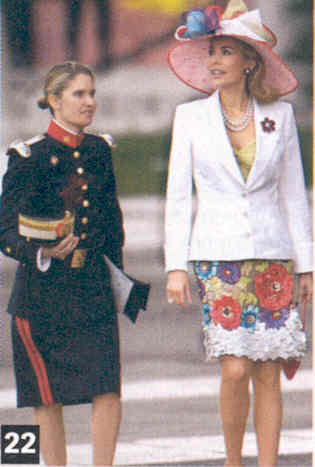 ---