Prince Sadruddin Picture Gallery
---

Various pics of Prince Sadruddin

Prince Sadruddin in Mombasa, Kenya, en route to Bahati, his holiday residence, seen talking to Nuri Vellani.

Prince Sadruddin in Mombasa talking to Shahabuddin Vellani.

Prince Sadruddin in Bujumbura in the 1960's

Prince Sadruddin as High Commissionner for Refugees

Prince Sadruddin in the early 1960s' in Bujumbura, Burundi.

Prince Sadruddin showing his care for animals.

April of 1956 in Dhaka

Playing Rasuras in Zaire

Playing Rasuras in East Africa

In Africa

With Ladies Volunteers Corp - Zaire

With Cubs and Boy-Scouts

With Ladies Volunteers - Burundi

With Council Members

Childhood, with Sultan Mohamed Shah

As a kid

Portrait

As adolescent, at Diamond Jubilee

As adolescent, with Sultan Mohamed Shah, Prince Karim and Prince Amin

Portrait

With his wife

Opening ceremony of Ismaili Center, London

Talks to The World Paper (See also Interview section)

Same as above - other pose

With William Johnson's book "The Rose-Tinted Menagerie" for which Prince Sadruddin wrote the preface.

In Africa

With Congo Council

With Volunteers

With Volunteers again

At the Jamat Khana of Masindi, Uganda

001sad - Prince Sadruddin being interviewed by Faridoun Hemani; Nairobi 1981

002sad - Portrait of Prince Sadruddin; Nairobi 1981

003sad - Prince Sadruddin, a man of action, in the Alps

004sad - Alp Action, the foundation founded by Sadruddin Aga Khan, protects the mountain range

005sad
- In the living room of the Bellerive Castle, Prince Sadruddin and Princess Alia sit underneath a portrait of the Emperor of Persia, Fath Ali Shah

006sad
- The prince, on a daily basis, checks the progress of the Bellerive Foundation, founded in 1977 to campaign for the protection of the environment

007sad - Begum Andree and her son Prince Sadruddin on the beach at Deauville, 1935-

008sad
- Prince Sadruddin a récemment participé au championnat d'Europe au large de Marseille a bord du superbe voilier, le Gitana Sixty.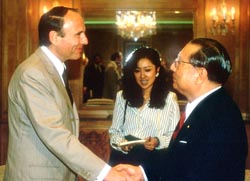 Portrait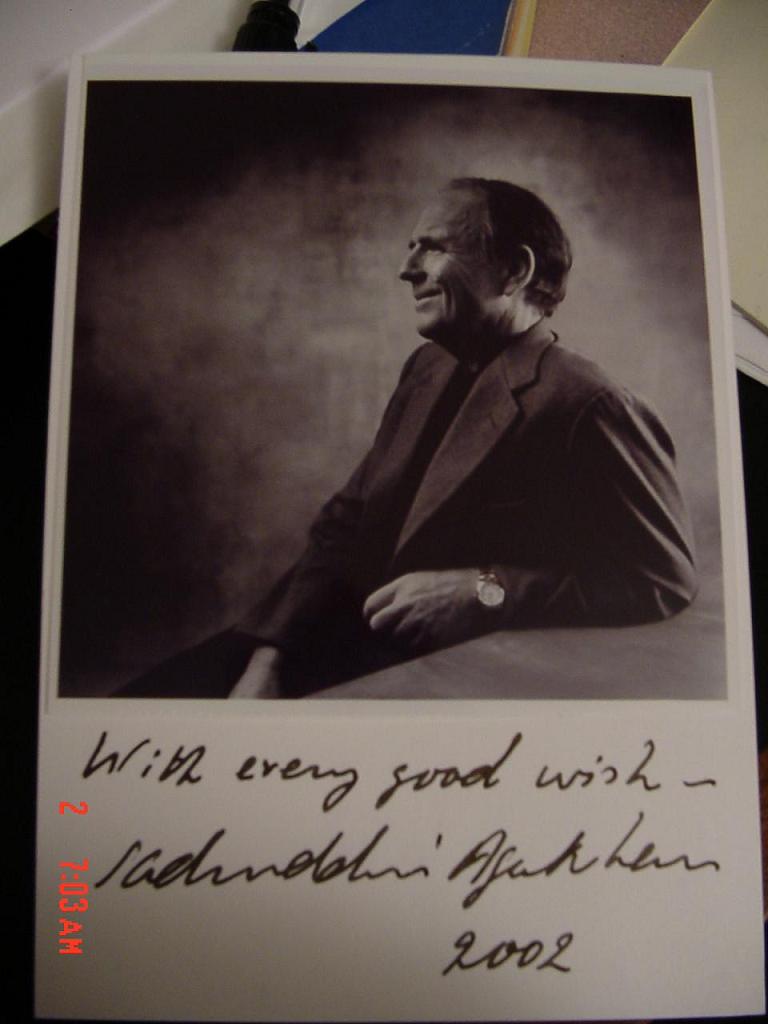 Signed Picture
---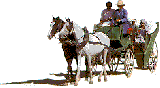 Back to Heritage Gallery
---