http://www.coastweek.com/2611-02.htm
ISSUE NO. 2611
March 14 - 20, 2003
COASTWEEK - Kenya
AGA KHAN ACADEMY IS A 'HUGE BOOST' FOR COAST EDUCATION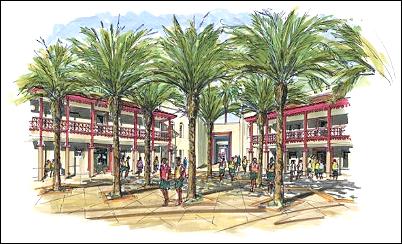 Coastweek - - ARTIST IMPRESSION of the superb new Aga Khan
Academy, Mombasa, scheduled to open in August 2003.

Coastweek - - The Aga Khan Academy, Mombasa, is scheduled to open at their new location situated along Kilindini Channel in August 2003 for the academic year 2003-2004.

It will be comprised of two schools: Junior (presently known as the Aga Khan Junior Academy) and Senior (presently known as KENSEC).

In due course, the Aga Khan Nursery School will be relocated to the new campus.

In keeping with the mission statement of the Aga Khan Education Services, the academy will enable many generations of students to acquire both knowledge and the essential spiritual wisdom needed to balance that knowledge in their lives, and enable them to attain the highest fulfilment.

And, in keeping with the underlying education philosophy of the Aga Khan Schools, the Academy will continue to promote and provide quality, holistic and child centered education at an affordable cost at both primary and secondary levels.

Copyright © '96, '97, '98, '99, '00, '01, '02, 2003. Coastweek Newspapers Ltd.
---
• SEE ALSO 'LINK' BELOW

AGA KHAN ACADEMY, MOMBASA, TO OPEN IN AUGUST 2003
---