Aga Khan IV - Timeline - 1988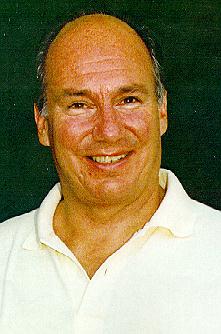 1988
"The Aga Khan Trust for Culture formed in Switzerland in 1988, promotes and focuses attention on contemporary expressions of Islamic humanistic tradition " . "Another important revitalisation project is that for the town of Karimabad in the Northern areas of Pakistan and the conservation of its most dramatic and important edifice, the 700-year old mud-brick Baltit Fort ."
March 28th to April 1st: "Urban renewal and the challenges posed by the continued growth of big cities" were the themes of an international seminar held in Paris. The seminar was one of a number of events organized by the Aga Khan Unit for Housing and Urbanisation at Harvard's Graduate School of Design. About 100 planners, architects and policy-makers from some 26 countries participated in the session.
May 15, 1988: McMaster University conferred upon Mowlana Hazar Imam an honorary degree LL.D) in recognition of his leadership in the advancement of health and education.
May 25, 1988: Wednesday; The O.D.A. (Overseas Development Administration) Accord of Cooperation was signed with the The Aga Khan Foundation at the Ismaili Centre, London. The O.D.A. announced two grants for the welfare of the remote mountain peoples of Northern Pakistan and for the support in the establishment of nursing as a vital profession in the Third World. At a special ceremony in London after the speech of the British Minister for Overseas Development, Mr. Christopher Patten, Hazar Imam said, "The time has come to move from words to action, to transform the current policy dialogue into practical and effective legislation and programmes." The Accord was signed at a special ceremony held at Ismaili Centre, London, U.K.
June 1988: Madrassah Projects
July 1988: King Juan Carlos of Spain presented Mowlana Hazar Imam with the Gold Medal for Architecture at a ceremony at the Royal Palace, Madrid. Mowlana Hazar Imam is the first recipient, outside Spain, to be given this honour by the Higher Council of Spanish architects in recognition of his contribution to conservation and to development of the profession.
October 11, 1988: Hazar Imam visited Aga Khan Mzizima Secondary School in Dar es Salaam during His 12-day visit to Tanzania. A copy of the school magazine "Reflection" was presented to Hazar Imam. Mzizima School is a beneficiary of the Aga Khan Foundation supported "School-Based Improvement Project" (click here)
October 16, 1988: The Aga Khan Award for Architecture organised in Zanzibar the eleventh international seminar on the "Architecture of Housing" and a number of new approaches were defined for the chronic shortage of housing that result as rapid demographic growth occurs. Hazar Imam said; "The lack and deterioration of human habitation as economies grow, urbanisation accelerates and demographics explode, pose some of the greatest practical and ethical problems that developing countries face."
October 26, 1988: Mowlana Hazar Imam was honoured by Italy's President Francesco Cossiga when he was presented with the country's highest honour, the Cavaliere del Lavoro at a ceremony in Rome. The Order of the Cavaliere del Lavoro is presented to those who have made a major contribution to the country's economy. Hazar Imam is the first Muslim to receive such an award.
December 6, 1988: Hazar Imam signed a Protocol of Cooperation for Development with the Government of Zanzibar. Also attending was Prince Amyn Mohammad.
December 7, 1988: Hazar Imam with Prince Amyn Mohammad visited Mangapwani site, 15 miles north of Zanzibar town, where Tourism Promotion Services (Zanzibar) Limited is proposing to build a 125 room beach resort with golfing and other sports facilities.
December 7, 1988: Extending the Zanzibar Government's arm of friendship, the Chief Minister Hon. Omar Ali Juma, presented Mowlana Hazar Imam with a one-acre plot of land as birthday gift to construct his own house in Zanzibar.
December 10, 1988: The conception of the Nation Centre, a sophisticated communication complex in Nairobi, Kenya reflects a challenging attempt by the Nation Group (the largest publishers in Kenya) to introduce the era of global communications based on new and advanced technology on the African continent. When completed, the Nation Center will house the Nation Group and its publications, as well as provide broadcasting and satellite facilities for the domestic and international media.
December 10, 1988: Speech at the Foundation Ceremony of the Nation Centre.
December 11, 1988: IPS (Kenya) celebrated its Silver Jubilee at Nairobi Serena Hotel's Mandari Room where Hazar Imam awarded Long Service Certificates to various employees. Speaking on the concept of IPS, Hazar Imam said: "And the idea, that development companies could commit substantial quantities of equity to the developing world, and demonstrate that equity could be invested, be made productive, could grow and establish sound long-term enterprises, was, in 1963, a difficult question for people to believe in, and to sustain. I think today, that decision has been demonstrated to have been a sound and a correct one." Hazar Imam concluded by saying: "I would like to take this occasion to express to you all, My very deep gratitude for the wonderful work that you have done, for the commitment that you have shown to meeting challenges, to sustaining enterprises which were frail when they were launched."
December 1988: 7-day visit in East Africa (click here).

PHOTO ALBUM 1988
8800072l
Mowlana Hazar Imam and Tanzania's President Hassan Ali Mwinyi in conversation at a function in Dar-es-Salaam


Mowlana Hazar Imam and King Juan Carlos looking at the Award Citation.


President Moi unveiling the plaque to mark the inauguration of Leather Industries of Kenya. Ltd., Thika.


Mowlana Hazar Imam arriving at the Ismaili Center May 25, 1988 for special ceremony ODA and AKF


Mowlana Hazar Imam and the Minister Christopher Patten.


Mowlana Hazar Imam delivering the Speech at the ODA signing ceremony on May 25, 1988.


Mowlana Hazar Imam with Dr. Tony Somerset, AKF consultant on Child-to-Child Programme and Dr. Beverly Young of the British Council.


Mowlana Hazar Imam and Minister Christopher
a handshake after signing the Agreement.


Mowlana Hazar Imam and the Minister viewing the photographic display of AKF/ODA projects.


Mowlana Hazar Imam addressing the opening of the Aga Khan Award for Architecture Seminar in Zanzibar. President Hassan Ali Mwinyi off Tanzania and President Abdul Wakil of Zanzibar are seated to the right.


Mowlana Hazar Imam receiving the Cavaliere Del Lavoro, at a ceremony in Rome from the Italian Government on Wed. October 26, 1988.


Visit to Zanzibar


Mowlana Hazar Imam speaking at the luncheon he hosted for the Chief Minister of Zanzibar after signing the protocol of co-operation for Development, 1988


Timeline Main Page