Aga Khan IV - Timeline - 1994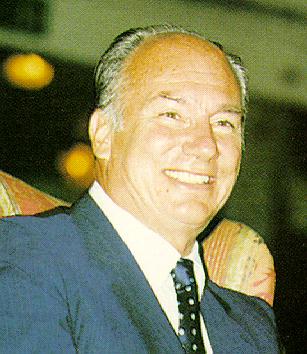 1994
July 1994: The European Commission announced the largest ever grant to a non-governmental organisation committing U.S. $15.7 million (ECU 14 million) for an 8 year program in Gujerat, India through the Aga Khan Foundation (United Kingdom)
1994: Aga Khan University signed an agreement with Sudbury Memorial Hospital, Sudbury, Ontario, that will see Sudbury's medical staff helping to train their counterparts in Karachi, Pakistan.
February 9, 1994: Aga Khan Award for Architecture announced the appointment of its 1995 Award Master Jury in Geneva. A prize fund of $500,000 is awarded every 3 years in recognition of outstanding architectural achievements wherever Muslim communities have a significant presence. (click here)
1994: Aga Khan Fund for Economic Development through Filtisac, an AKFED sponsorship, came to an agreement for the public flotation of its shareholding with the Government of the Ivory Coast.
[*940527b*]May 27, 1994: Hazar Imam attended the Commencement at Massachussets Institute of Technology (M.I.T) in Boston and delivered a speech
August 5-14,1994: 10 day visit to London, England. General Deedar on August 5th and Darbar on the 14th at the Earls Court Centre.
August 9, 1994: Hazar Imam spoke at the Outreach dinner held at the Ismaili Centre, London, U.K. )
August 17, 1994: Hazar Imam gave a speech at the Institutional dinner at the Grosvenor House Hotel, London
October 25, 1994: Canadian Foreign Minister Andre Ouellet signed a $25 million Social Institution Development Program (SIDP) for Pakistan with the Aga Khan Foundation Canada
November 1994: Visited Institutions of the Imamat in Pakistan. Mulaqat with the Jamat of Afghanistan in Islamabad.
November 15, 1994: Hazar Imam attended a Donors' and Volunteers reception and spoke on the occasion of the 10th anniversary celebration of the Aga Khan University in Karachi.
November 17, 1994: Hazar Imam attended the Donors' Tea Party in Karachi and delivered a speech.
November 18, 1994: Hazar Imam attended the inauguration of the first Professional Development Centre of the Aga Khan University's Institute for Educational Development. Hazar Imam in His remarks that poor educational quality was "a profound problem, one that cruelly fetters the development of this country and many others"
November 19, 1994: Convocation ceremonies of the Aga Khan University attended by audience of 10,000. Hazar Imam, Prime Minister Benazir Bhutto and the keynote speaker McMaster University President Dr. Geraldine Kenney-Wallace, each addressed the gathering.
December 15, 1994: A French magazine published an interview of Hazar Imam. The same interview was later published in English by the "Hello" magazine under the title "The Imam with a Golden Heart"
December 94: Imamat Institutions in context of recent history.

PHOTO ALBUM 1994
Mowlana Hazar Imam discussing the Aga Khan Foundation project with the local people.


Mowlana Hazar Imam with Juan Carlos


Mowlana with jockey, Yves Saint-Martin


Mowlana Hazar Imam


Mowlana Hazar Imam with scholars and educationists from Tajikistan.


Mowlana Hazar Imam giving the commencement speech at the Massachusetts Institute of Technology, May 27th, 1994


President Charles Vest of M.I.T. demonstrates an electronic notebook presented to Mowlana Hazar Imam by M.I.T.


Mowlana Hazar Imam with President Neil Rudenstine of Harvard University and President Charles Vest of M.I.T., May 1994


Mowlana Hazar Imam with Begum Salimah, Princess Zahra and Prince Hussein at M.I.T. where Hazar Imam gave the commencement speech, May 27, 1994


Mowlana Hazar
portrait- London Darbar August 14, 1994


Mowlana Hazar Imam and Prime Minister Benazir Bhutto witness the signing of the Protocol of co-operation by Prince Amyn Mohammed and Pakistan's Minister for Finance, Mr. Makhdoom Shab-ud-din.


Mowlana Hazar Imam enjoying an informal gathering with the new graduates of AKU.


Mowlana Hazar Imam delivering the Speech at the Convocation Ceremony.


Mowlana Hazar Imam with the Graduating Students
10th Anniversary of AKU.


Mowlana Hazar Imam conferring degrees to the graduates class of 1994


Mowlana Hazar Imam and Princess Zahra at the Convocation Proceedings.


Mowlana Hazar Imam
portrait
in the garden of their official residence.


Mowlana Hazar Imam and Princess Zahra walking in the grounds of Prime Minister Benazir Bhutto's official residence.


Convocation en Novembre 1994 à Karachi - Pakistan. Nourdinaly Natho Jina, Parin Khano Natho Jina, Sultana Natho-Jina, Hamida Kanani


Timeline Main Page